Setting up your Google gmail account to send emails using your own domain.
For example, if your domain is bobs-plastering.co.uk and your gmail account is bob@gmail.co.uk you can send and receive your emails for info@bobs-plastering.co.uk from your gmail account.
There are various ways to send and receive emails using your domain. In this example we are using a gmail account to send and receive emails.
The receiving is easy, we can set up your email address to forward to your gmail address. But to send emails from your gmail address as if it is from your domain, you will have to do a bit of setting up in your gmail account.
OK, here goes…
Log into gmail account,
Click on the Gear icon towards the top right of the screen,


Then select Settings,
Go to the 'Accounts and Input' tab on the Settings page,


In the 'Send mail as' section, select 'Add another email address that you own',


Enter your name, and enter your email address,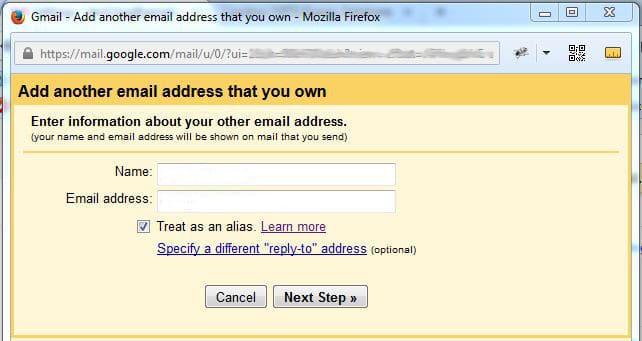 Set SMTP server to 'mail.your-domain.co.uk',
Set username to info@your-domain.co.uk (your full email address),
Set password to your-password
Port: 465
[tick] Secured connection using SSL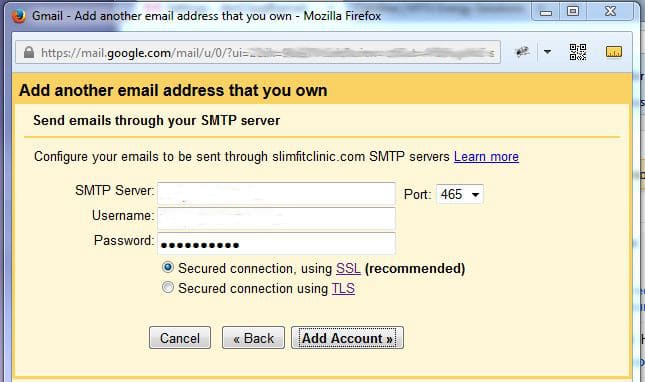 If Google is happy with the settings, you should get sent an email with a verification code,
Enter the verification code and click Verify.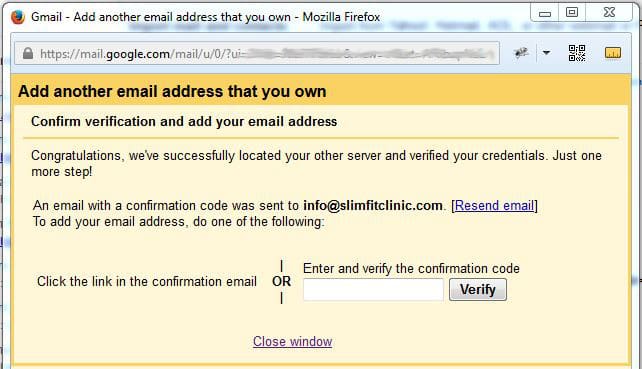 That should be all set up.
When you compose a new email, you will see an option to change the 'from' address. So you can use your personal email address or your gmail address.


Hope you find this post helpful. If you would like to use this configuration for your email, get in touch so we can do the set up bit on our side.
When I get some time I will give some details of other ways to set up your email.