My name is Bina Nathwani and I work with Mr Dennis Bell at DBN web design company in Nottingham. I am honoured and privileged to know Linda as a friend and a brilliant business associate.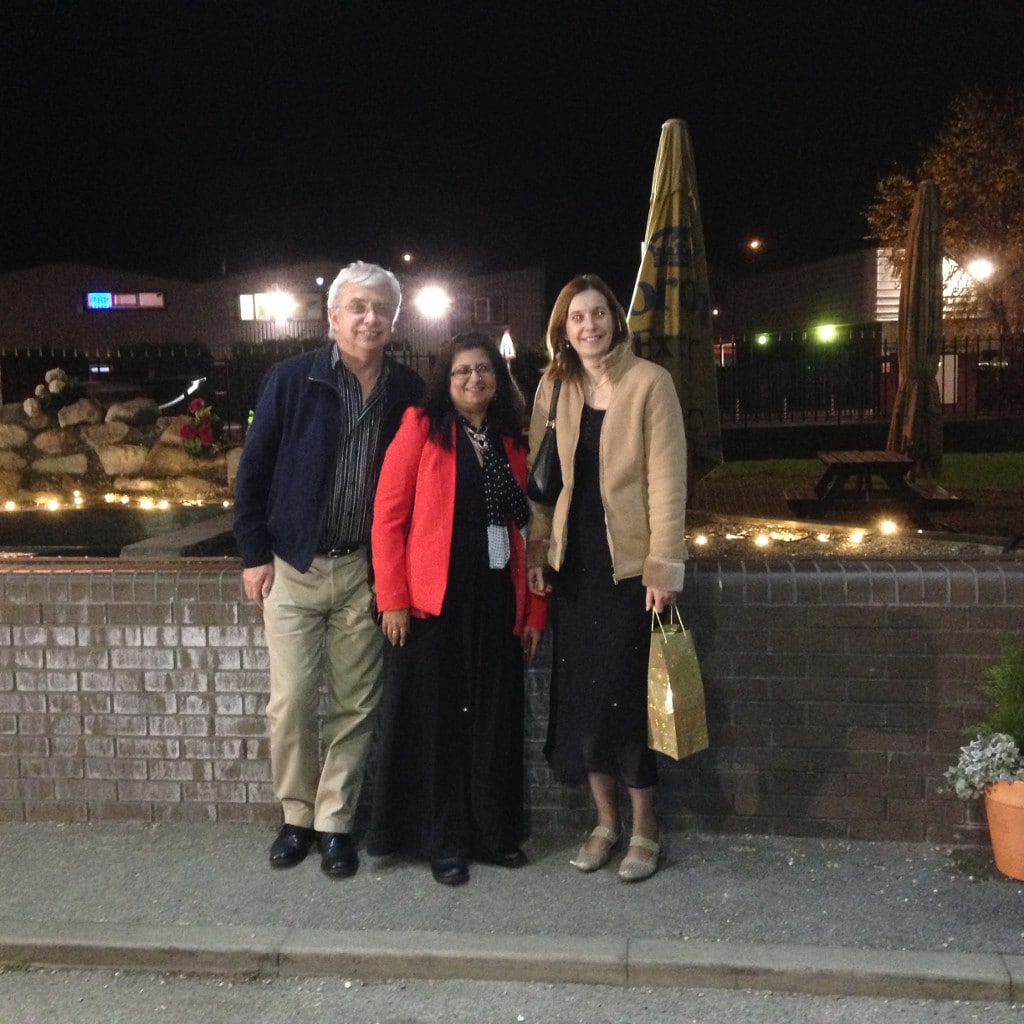 It was easier to just sit and cry in the dark than to do this at last. But I had promised Derek I will give a tribute to Linda.
Linda's untimely death was another heartbreaking day of my life, as I lost my husband just over a year ago, as he too lost his battle against cancer too!!
Linda Jean Wild, was a loving mother, great wife, brilliant graphics designer and an ambassador of Tropic skincare products! She gave her 100% to whatever she did!
I meet Linda in 2013 as our web designing company required a graphic designer and Ann Bell gave us Linda's contact details, as she is her relative.
Most of our websites since then have been designed by Linda and our clients love her work as she was so thorough with her work! Linda had the integrity to deliver what she had promised to the clients. Her designs were unique and she was very creative.
DBN has acquired lots of work through Linda as she used to attend lots of networking events. She was so passionate about her work that she even had a dress code for Networking events! She used to say:
"make sure your networking dress code shouts your brand . . .
even if they don't remember you by name, they will remember the lady in the bright pink jacket . . .
. . . or the lady in the tropic patterned blouse."
The biggest plus point of Linda was her communication skills! As Ann often says, "us Midgelows can talk for England!" The Skype calls lasted for hours when Linda and Dennis were discussing website design details!! and you can guess who spoke the most!!
DBN will certainly miss Linda's expertise and the new businesses she used to bring!
Linda was so young, beautiful and she fought so bravely against cancer but her body gave up in the end! Linda will always live on in our heart and through her beautiful work and her boys! At least she is pain-free now. God had a plan for her and her life was ultimately out of her control. Even though she was thriving on Earth and she was achieving her career brilliantly. Maybe she was destined to be in Heaven to contribute and excel more by God's grace. May her divine soul rest in peace. May God give strength to her husband, her boys and her family to bear their loss.
Here are some of the excellent websites designed by Linda:
Why not have a look through some pictures Linda took while on her run around Fradley a few years ago: A pictorial journey around Fradley.
Please leave comments below to share your memories of Linda.