How to set up a new email account in the Outlook email client.
This guide is based on the latest Office 365 version of Outlook. I hope you find it helpful.
The account and server details used here are for an example account. You should enter the details for your own account.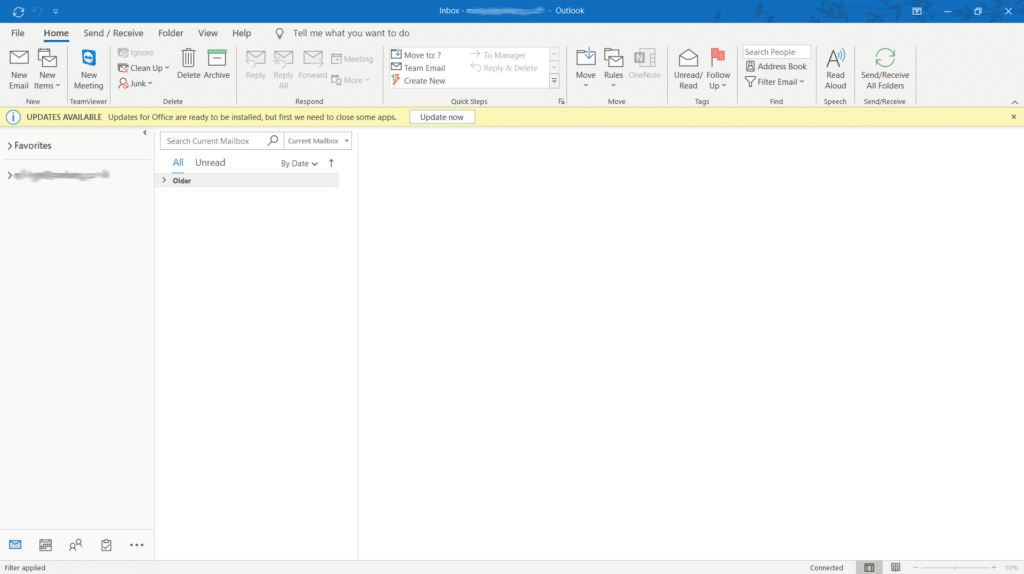 From the main menu, select 'File'.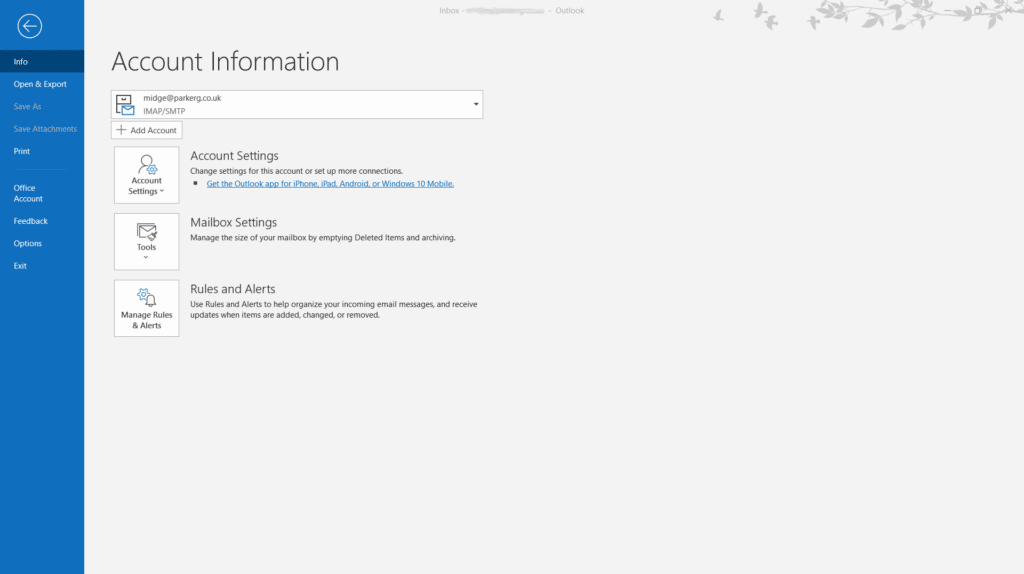 Select 'Account Settings' – 'Manage Profiles'.
Click 'Yes' to a Windows message: "Do you want to allow this app to make changes to your device?".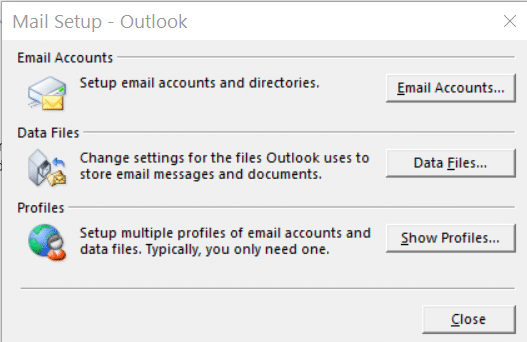 Select 'Email Accounts'.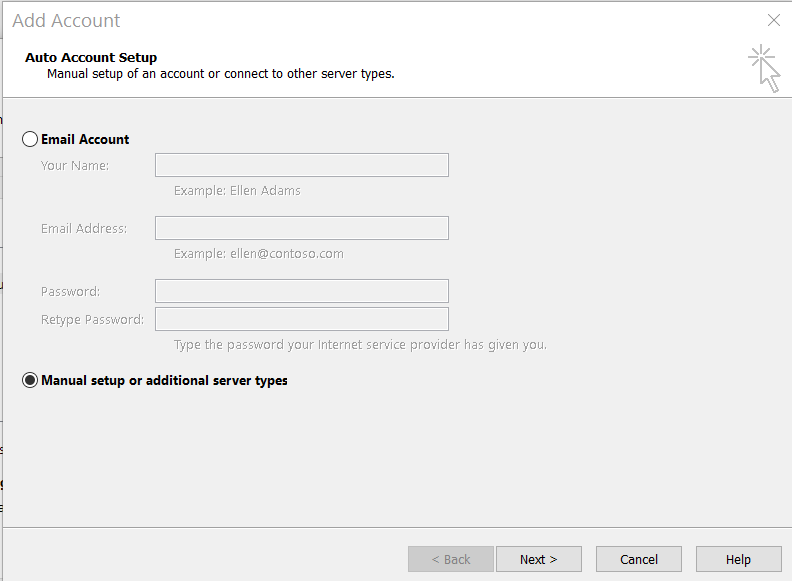 Select 'Manual setup'.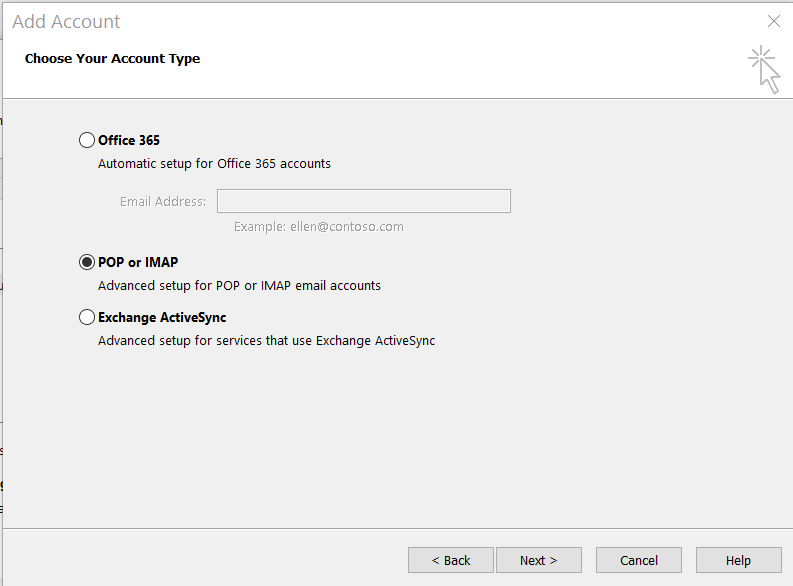 Select 'POP or IMAP'.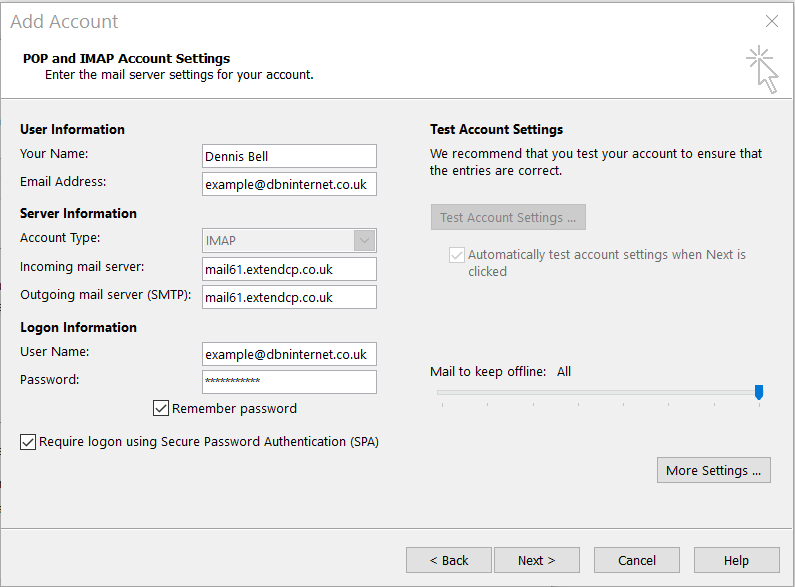 Enter your details and then select 'More Settings …'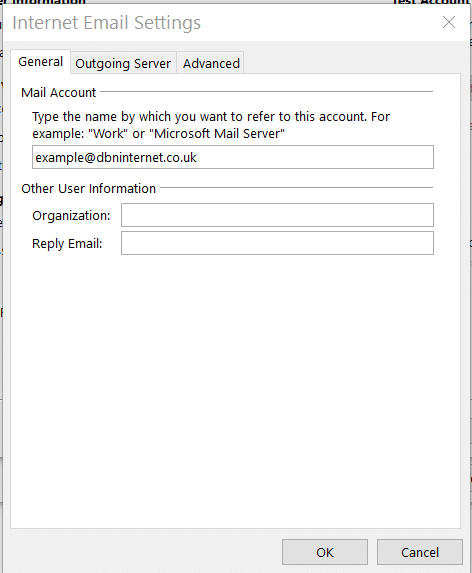 Select the 'Advanced' tab.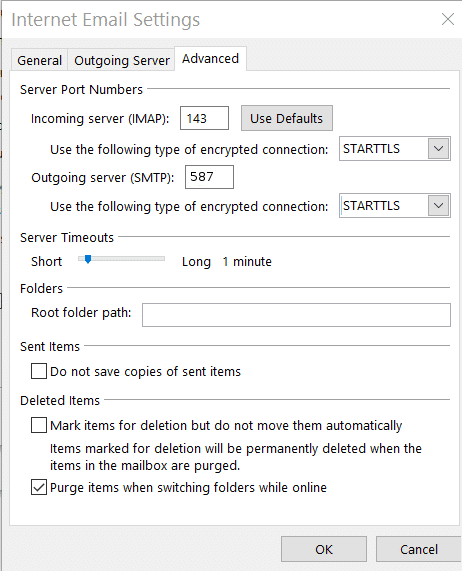 Enter the 'Server Port' details
OK
Next >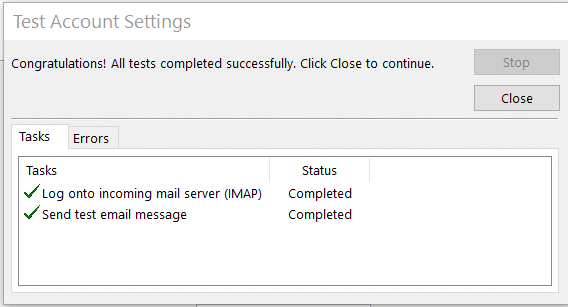 That should be it. Your new email account is set up.