Greetings,
Everyone at DBN Web Design is wishing you a very Merry Christmas and a fantastic 2013!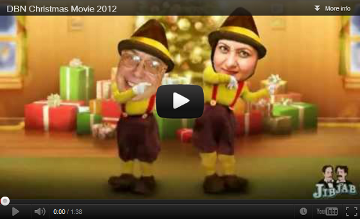 We can't wait for the merriments to begin and love the party season. But we'll be working hard too to ensure that our clients have a stress free Christmas when it comes to their internet marketing:
Web Design
Web Hosting
Search Engine Optimisation
Email Marketing
Pay Per Click Add Campaign Management
We deliver today's technology at prices accessible to even the smallest of businesses. If you're looking for a gift, we may just have what you and your business need!
Watch out for our special business offers, coming to your inbox soon…
In the meantime, THANK YOU for your past, present and future business – enjoy the festivities!
Best Regards,

 

Dennis and Bina.